Join Xceptance at Demandware XChange'15 in Las Vegas!
Xceptance is sponsoring this year's Demandware XChange conference, April 13-15, 2015 in Las Vegas, USA.
Xceptance is a silver sponsor of Demandware XChange'15. If you are interested in learning how we help Demandware's customers and partners ensure the highest level of quality and customer satisfaction, stop by our stand at Demandware XChange in Las Vegas and talk to us!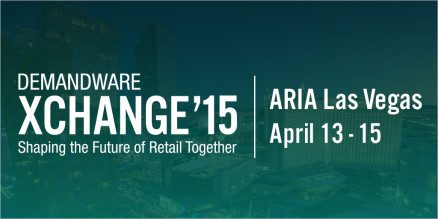 We are more than happy to share our wealth of experience in the domains of load and regression testing, test automation, and test tools. Special topics this year are our open community test automation suite that helps you succeed in achieving your automation strategy, why continuous performance testing and monitoring is business critical, as well as lessons learned from our functional test projects.
We'd love to talk to you!
Feel free to email us if you will be at XChange'15 and would like to meet up. We'll be in touch and make sure we get to talk to you in Las Vegas. We're looking forward to meeting you and to an interesting exchange of ideas!